What Does a Business Analyst Do?
An increasing number of industries in the modern day are becoming data-driven. Business analysts use data to assist organisations in making their decisions, and it takes an individual talented in this to ensure a business is operating as effectively as it can be. But what does a business analyst do, exactly? If you are unfamiliar with the job title or have simply never considered what might be involved in the position, you can read on to find the answers you need.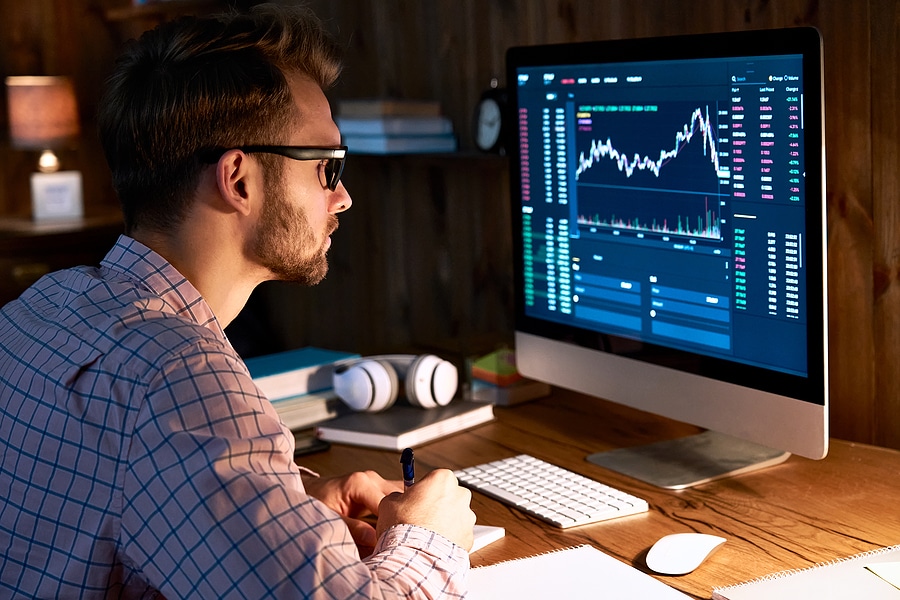 The business analyst job description
The primary role of a business analyst, or a "business improvement manager" as they are sometimes also known, is to help organisations improve and streamline their processes. It is, in essence, an advisory and facilitating role. The work associated with the position is achieved by talented individuals within these positions using data to suggest ways the organisation could be operating more efficiently. They gather and analyse the data required to develop and investigate potential solutions to problems and challenges, as well as to find improvements to systems and processes used within their organisation.
Business analysts are highly valued within an organisation, and will often have a direct impact on the success of the organisation as a whole.
Duties of a business analyst
Typical duties associated with the business analyst position include:
Using data modelling techniques to identify ways in which a company or an organisation can operate more effectively and in a more streamlined manner
Formulating ways for their organisation to improve, based on research conducted previously
Communicate with senior management and members of the organisation to find out what they want to achieve
Persuade internal and external stakeholders that the new technology or strategies that are due to be implemented will be beneficial
Overseeing the implementation of any new technologies or systems
Exploring how the organisation is currently operating via research (this might include interviewing employees and collecting data)
Exploring different solutions, and the risks, benefits, and impacts associated with these
Ensuring that the requirements map to the business needs being addressed and that they meet with the relevant quality standards where this is necessary
Proposing solutions to senior management and an organisation's leaders, as well as keeping them updated with progress
Creating documents to outline the changes proposed and the steps that will be involved in their implementation
Ensuring the changes are made (for example, this might be achieved by overseeing the implementation of new technology or a new approach)
Monitoring the performance of implemented changes and ensuring the timely turnover of deliverables
Contributing to training and support for employees affected by the new systems and processes
Otherwise working closely with senior management, partners and other stakeholders, clients, and technicians within an organsation
Senior and lead business analysts will also most likely be required to help with training sessions and running workshops for those in junior and mid-level positions.
Other expectations and job duties apart from these may also be set by individual organisations at their own discretion.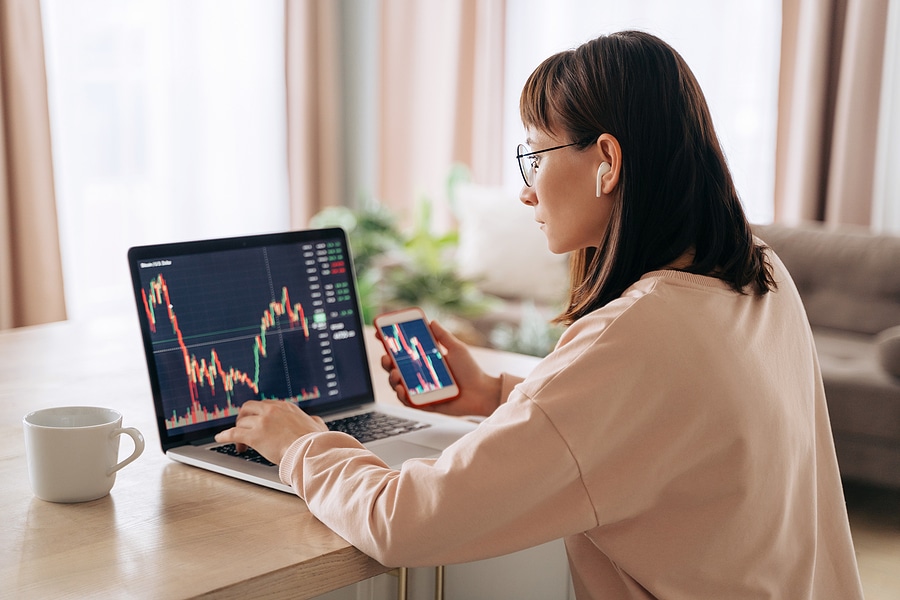 Skills associated with business analysts
There is a wide range of skills associated with the business analyst position in the UK, which can be split into "hard" or "specialist" skills and "soft" skills. Employers will be most interested in candidates who are able to display both, and both come from different types of experience. The specialist skills are those skills which tend to require specific training, meaning you are more likely to have honed them through education. Soft skills, meanwhile, are also known as "people skills" and can be learned outside of education.
The hard or specialist skills most often required by a candidate for a business analyst position include:
A strong foundation in a series of programming languages, including Python, R, and SQL
Analytics skills
An understanding of computer systems and how IT can be used to solve problems
An understanding of the tools and software required to carry out business analysis work
Banking and business finance
Business intelligence
Data modelling
Database proficiency
Excellent research skills
Machine learning
Project management skills
Requirements engineering
Business analysis vs. business analytics
Often, you will hear of business analysis and business analytics being used interchangeably. While the two practices do both involve the review of data-based information in order to benefit an organisation, they do also possess unique qualities which help to distinguish them from each other.
Business analysis has a focus on improving processes and implementing solutions. Business analytics, on the other hand, is based on data and involves using said data to formulate conclusions on business performance. However, the disciplines are becoming ever more intricately linked and the lines between their differences are becoming blurred as more industries become reliant on data for different types of high-level decision-making.
Business analysts and the need for data professionals
The amount of data generated across the globe is at an all-time high, and has been for several years now. Experts have calculated that humans produce 2.5 quintillion bytes of data per day through use of smartphones, tablets, and computers, by exploring social media and using search engines such as Google. 90% of the data collected worldwide has been created in the last three years alone.
With these increasing numbers and an increased amount of data has come an increased reliance on the use of quantifiable information within business. An increased number of industries are using consumer preferences, habits, and other insights gained through data collection in order to make decisions. But a lot has to happen to this collected data before it can be of use to any organisations in any industry.
Individuals who work in analytics are responsible for making these changes happen, taking the unstructured information generated by people searching online and translating it. This puts it in a format which the human brain is more likely to understand. While there are various roles involved in this process, including data analysts and data scientists, the work of the business analyst is generally considered to have the most direct impact on the organisation involved.
How to become a business analyst
Business analysis is typically a competitive field in the UK, so candidates are likely to require at least a Bachelor's degree in order to be considered for a position. There are multiple degree subjects that are accepted and will be considered, though we should note that these should fall within a reasonable field. Some experts suggest that a degree subject which teaches analytical skills will be more useful, for example. In other cases, employers may favour a particular degree subject or will specify a degree subject in the job description posted.
Common degree subjects that are more likely to be considered for business analyst positions include:
Business
Business information systems
Business management
Computing
Computer and systems development
Computer science
Economics
Information Technology (IT)
Mathematics
It is possible for a candidate to obtain a job in business analysis through the graduate route (working their way up from junior to senior and lead positions), apprenticeships, or by applying for a position directly. Some candidates may also consider completing specific introductory courses to business analysis, as these allow individuals to explore the skills involved in this role.
Other common requirements
Specific requirements beyond degrees and certification will vary from company to company, as well as depend on the seniority of the position. This means there are only a couple of universally-sought requirements beyond those obtained by education. These are normally related to experience within and knowledge of the industry, as well as the listed skills we have already mentioned.
Candidates with Master's degrees
Candidates who have already obtained Bachelor's degrees may wish to specialise by obtaining a Master's degree as well. Master's degrees, such as an MSc in Business Analytics, will equip candidates with the specialist and soft skills that employers are likely to be looking for. This not only makes a candidate a more attractive prospect to an organisation – it also opens up a wider number of job prospects and possibilities for those looking to move into a new position.
Typical employment sectors for business analysts
Because so many industries are becoming reliant on data in order to make high-level decisions, business analysts can be found working in a wide range of sectors. This includes:
Banking and finance
Consultancy and professional service firms
County councils and government departments
Multinational retailers
Specialist business analysis firms
Technology and engineering firms
Utility companies
However, these are not the only sectors in which a business analyst role might be required. For some industries, the job title is also interchangeable. This means that an individual might also be doing the job of a business analyst but doing so under a different title. Alternative titles to business analyst, which may involve the same responsibilities, include:
Business process analyst
Functional analyst
Product owner
Product manager
Project manager
IT project coordinator
Information Technology lead
Information Technology manager
Systems analyst
Business systems analyst
Systems architect
Process analyst
Process coordinator
IT business analyst
Process owner
Usabililty analyst
Business consultant
Management consultant
Agile analyst
Business solution architect
Chief Information Officer
Process architect
Subject matter expert
Operations specialist
Insights analyst
Compliance manager
Data analyst
Technical data analyst
Business architect
Enterprise architect
Enterprise solutions designer
Information architect
Business intelligence analyst
Research analyst
Research executive
Why consider becoming a business analyst?
As well as being a very competitive field with a high demand for skilled employees and the potential for a high salary (especially in areas of the UK such as London), the prospects for an individual working in business analysis are excellent. With a Bachelor's degree and several years of experience, talent can expect the position to lead to many more varied and challenging positions. This includes progressing into general management and beyond. Submit your Application
If your firm or organisation is in need of top talent to fill one or more vacant business analyst roles, or if you are interested in applying for a business analyst role and seeking out a new, better opportunity for yourself, contact us or send us your CV today. Our specialists will be ready and waiting to offer you the advice and specialist assistance you need. As a result, you will then be matched with the talent or organisation that meets all of your criteria.
Our resources section provides information, guides and advice on the technology industry.