The 10 Critical Steps in the Change Management Process
Having an effective change management strategy in place is paramount if you want to bring about real, lasting change in your organisation and its business processes. But what stages or steps are necessary to make the change management process happen successfully?
You can find a range of tools and approaches available online, and most of these will have somewhere between 5 and 7 steps. However, we understand that you want to ensure the stages are detailed carefully and flow from one to the next. That is why we have created a 10-step guide for the change management process.
We work closely with company executives to bring about long-lasting Change within a wide range of organisations, with proven results. We know exactly how Change can be implemented successfully.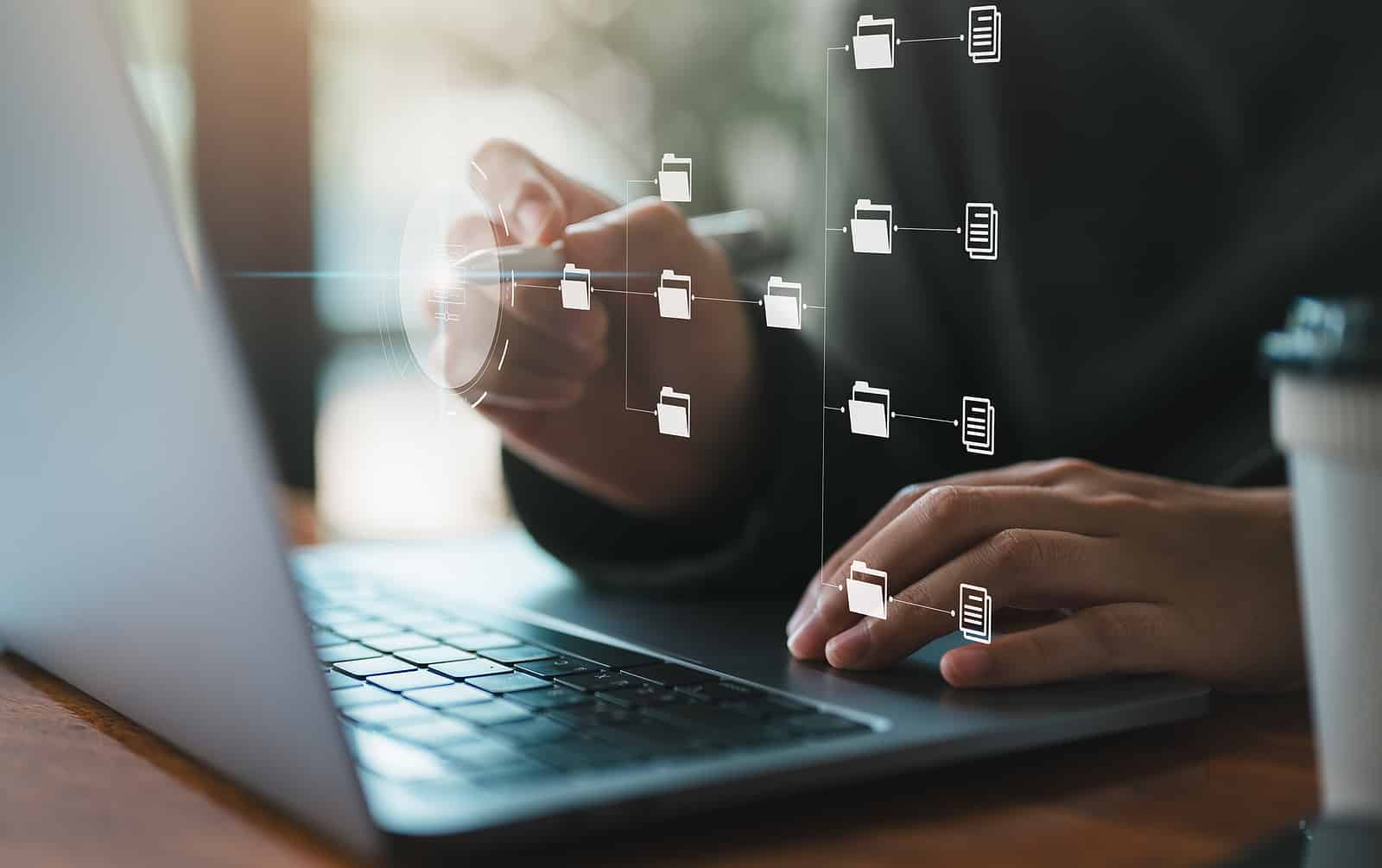 What is change management?
Change management as a process ensures a systematic and structured approach to dealing with transition. This transition will normally be related to organisational goals, work processes, or technologies.
Other common situations where change management may be required include:
Leadership or management turnover
Changes in staff and structure
Change in work culture
Current processes are not working
Mergers and acquisitions
A time of crisis
What are the aims of change management?
The aim of implementing change management projects is to effect change within an organisation, to control that change, and to help individuals within the organisation adapt to the changes that are being made. Overall, the aim is to ensure that change happens smoothly.
The 10 Steps of a Successful Change Management Process
1. Identify what needs improvement
Most change within an organisation is required to improve a process, a product, or an outcome. To ensure the change initiative is set up successfully, it is crucial to know your focus and to clarify your goals. Identify resources and individuals that will facilitate the process and lead the initiative. Knowing what you need to improve creates a solid foundation for a smooth and successful implementation of change.
2. Prepare everyone involved for change
For an organisation to successfully pursue and implement change, team members and key stakeholders must be prepared logistically and culturally. The process will vary with each change framework, but all require time, patience, and communication to be achieved.
Cultural preparation has to take place first for the best outcome. In this phase, the manager or team leader should help employees to recognise and understand the need for change. They will raise awareness of the challenges or problems that are generating dissatisfaction and necessitating change. This helps to gain the approval of team members and reduces the chance of friction or resistance to the implemented changes.
Stakeholders must then be informed. There are several layers of stakeholders (including upper management) who direct and finance the change; those who champion the process, and those who are in charge of implementing the change as "the new normal". All will have different expectations and experiences and there must be a high level of approval across the board.
3. Plan the change
When an organisation is ready to embrace change, managers must develop a detailed, realistic plan or roadmap for bringing it about. Your plan should be clear about including:
Strategic goals: what goals does this change help your organisation achieve or work toward?
Key performance indicators: how with the success of the change be measured? What metrics need to be moved? What is the baseline for how things currently stand?
Project stakeholders and team: who will oversee the task of implementing the change? Who needs to sign off each critical stage? Who will be responsible for the implementation?
Project scope: what careful steps and actions will the project include? What falls outside of this?
Resources: which resources do you need to use? What costs will these involve? How will you implement incentives and analysis?
The result of this step should be an in-depth step-by-step roadmap; practice patience throughout the process and avoid trying to use shortcuts.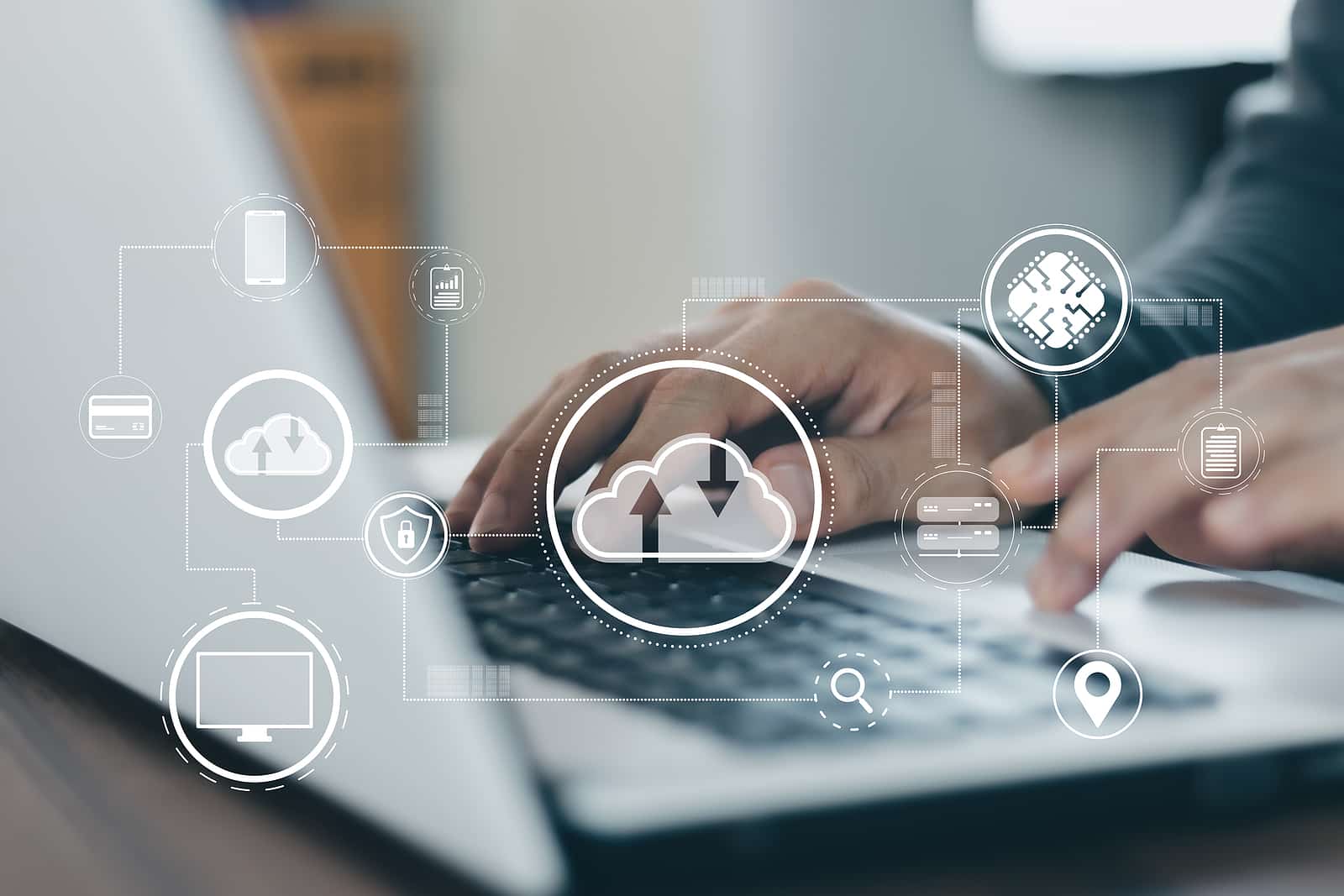 4. Provide resources and use data for evaluation
Identifying resources and funding are critical to the process. Resources that may be identified include equipment, infrastructure, and software systems.
You will need to consider the tools necessary for reeducation, retraining, and rethinking priorities and practices. Data gathering and analysis are often identified by change management models as an underutilised element. However, clear reporting on progress allows for improved communication, timely distribution of incentives, and an easier measurement of success.
5. Implement the changes
Once the plan is created, you will need to implement the required change. What this will involve will depend on the specifics of your original initiative.
The change management team of an organisation must be focused on empowering employees to take the necessary steps to achieve the goals set out. They should also anticipate potential obstacles and roadblocks, and prevent, remove, or mitigate these wherever possible.
Communication is vital throughout this process, and repeated communication of the organisation's vision is equally vital to remind team members why change is being pursued.
6. Embed the changes in company culture and practices
Change managers must prevent the change from being reversed. Ensuring the changes are embedded in company culture and practices makes reversal more difficult. Tools to help the change "stick" within your organisation include new organisational structures, controls, and reward systems.
7. Monitor and manage resistance
Resistance will always be a normal part of the change and change management process, but it can threaten what you are aiming to achieve. Anticipating this and preparing for this resistance by preparing leadership with tools to manage it will help create a smoother transition.
8. Don't forget to recognise success
When implementing and managing change, it's important that you recognise and celebrate the success of the teams and the individuals involved. This boosts morale within the organisation and makes both the change and the process for implementing change more acceptable.
9. Review progress and analyse the results
A change initiative being implemented doesn't always mean success. Conducting an analysis and reviewing it can help you to decide whether or not the project was successful, a failure, or whether it had mixed results. It can also offer valuable insights for future change efforts.
10. Review progress and analyse the results
Change is a continuous process, and so is ensuring you're improving what you have after the strategy has been successfully implemented.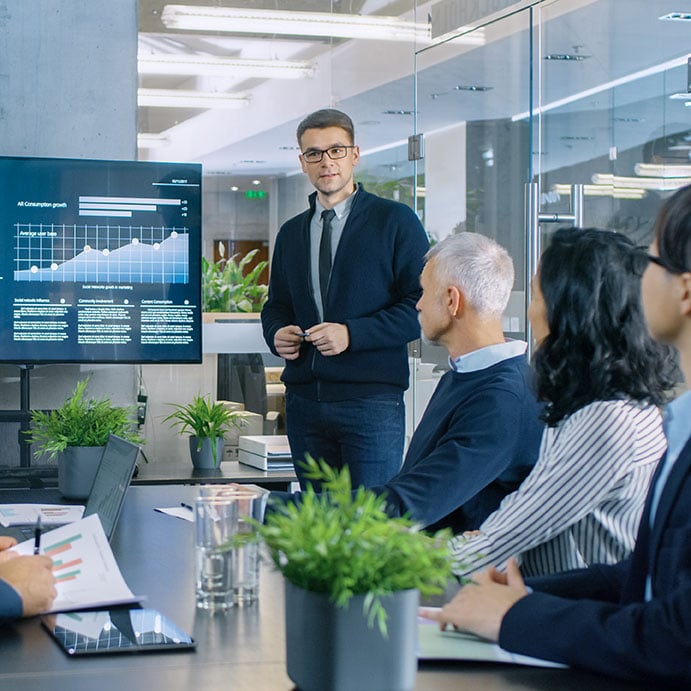 Benefits of the change management process
The benefits of the change management process are the benefits that come as a result of the change being carried out:
Improved communication: properly communicating changes within an organisation encourages employees to be open
Enhanced productivity: clear plans allow employees to focus on their work rather than worrying about what is happening around them
Reduced stress: it provides certainty, clarity, and structure
Improved morale: employees who feel like they are part of the process and that they are being heard may feel better about what they do and where they work
Enhanced creativity: employees may start to take initiative and explore new opportunities and ways of doing things
Improved decision-making: a clear roadmap allows clearer decision-making and ensures that everyone is on the same page when it comes to changes
Work with us on Change
Our specialist Change Team aims to work with company executives to bring about long-lasting, positive impacts on their organisations. This is in line with our primary goal of ensuring our clients have the best in-house capability. If you are looking to implement real Change within your organisation and want help from skilled professionals, contact us.
Our resources section provides information, guides and advice on the technology industry.